La Liga
Football News
Cádiz
Jan 21, 2022
Cádiz cast off their anti-hero in yellow specs for uncertain future in La Liga
Álvaro Cervera, lauded by fans as the club's greatest ever manager, has...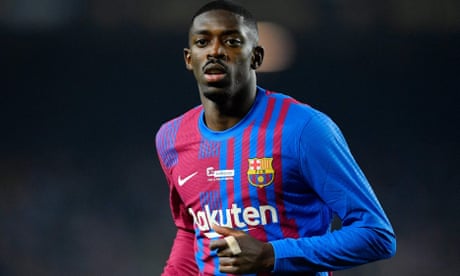 Barcelona
Jan 21, 2022
Ousmane Dembélé insists he will not be 'blackmailed' by Barcelona
Forward told by club to leave after failing to agree new dealDembélé...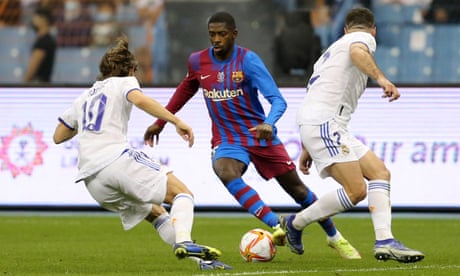 Barcelona
Jan 20, 2022
Ousmane Dembélé must sign new Barcelona contract or leave, says Xavi
Manager delivers public ultimatum after months of talksXavi: 'We're in...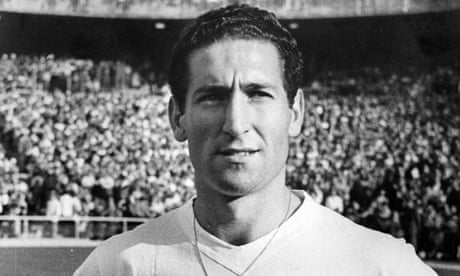 Real Madrid
Jan 18, 2022
Paco Gento obituary
Footballing great with Real Madrid who won more European Cup winners'...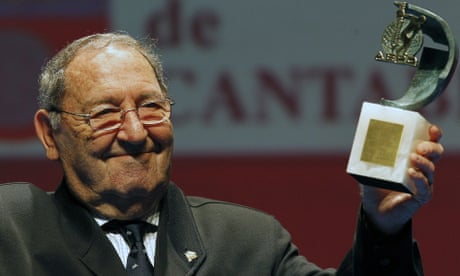 Real Madrid
Jan 18, 2022
Paco Gento, Real Madrid legend and six-time European Cup winner, dies aged 88
Winger won 12 league titles in long career at the Bernabéu'His speed...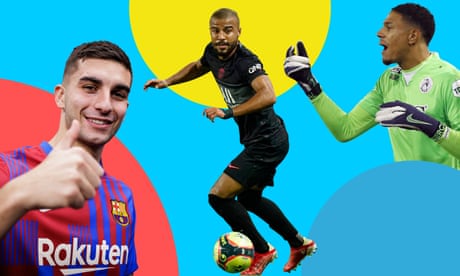 Transfer window
Jan 13, 2022
Men's transfer window January 2022 – all deals from Europe's top five leagues
All of January's , , , and deals and a club-by-club guideThe January...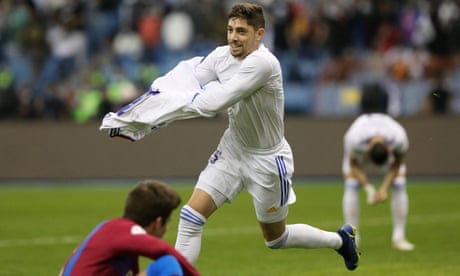 La Liga
Jan 13, 2022
Valverde's extra-time strike sends Real Madrid into Spanish Super Cup final
Spanish Super Cup: Barcelona 2-3 Real Madrid (aet)De Jong 41, Fati 83 |...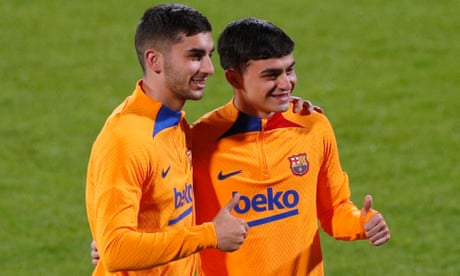 Barcelona
Jan 12, 2022
Are Barcelona back? Or still using quick fixes for long-term problems? | Sid Lowe
Samuel Umtiti deal that enabled Ferran Torres's registration was an...
Levante
Jan 11, 2022
Liberty at last as Levante end 273-day wait to win a game in La Liga | Sid Lowe
Players cried and fans tumbled down terraces as the league's worst team...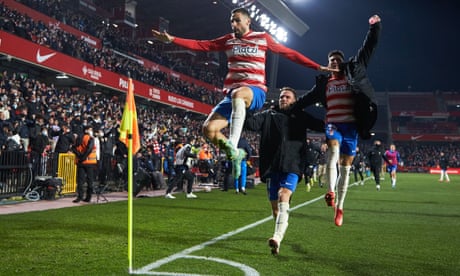 European club football
Jan 09, 2022
European roundup: Puertas strikes late as Granada deny 10-man Barcelona
Benzema reaches 300 goals for Real to extend lead at topDortmund score...